We are proud that the Charterhouse Science and Mathematics Centre has received an award at the 61st Anniversary Civic Trust Awards Ceremony. Design Engine Founding Director Richard Jobson attended the ceremony on Friday 6th March at Manchester's Imperial War Museum North along with Charterhouse School's Estate Bursar Emma Humphreys and Design Engine Project Architect Matthew Vowels.
Our project was one of 58 schemes to be recognised from a wide range of National and International entries.
The Civic Trust Awards scheme was established in 1959 to recognise outstanding architecture, planning and design in the built environment. The aim of the Civic Trust Awards is to encourage the very best in architecture and environmental design, to improve the built environment for us all through design, sustainability, inclusiveness and accessibility, but also to reward projects that offer a positive cultural, social, economic or environmental benefit to their local communities.
The scheme is a positive addition to Charterhouse's portfolio; it is expertly designed, detailed and executed. The quality of the materials, craftsmanship and attention to detail both externally and internally is evident wherever you look.
Civic Trust Awards 2020 judges' citation.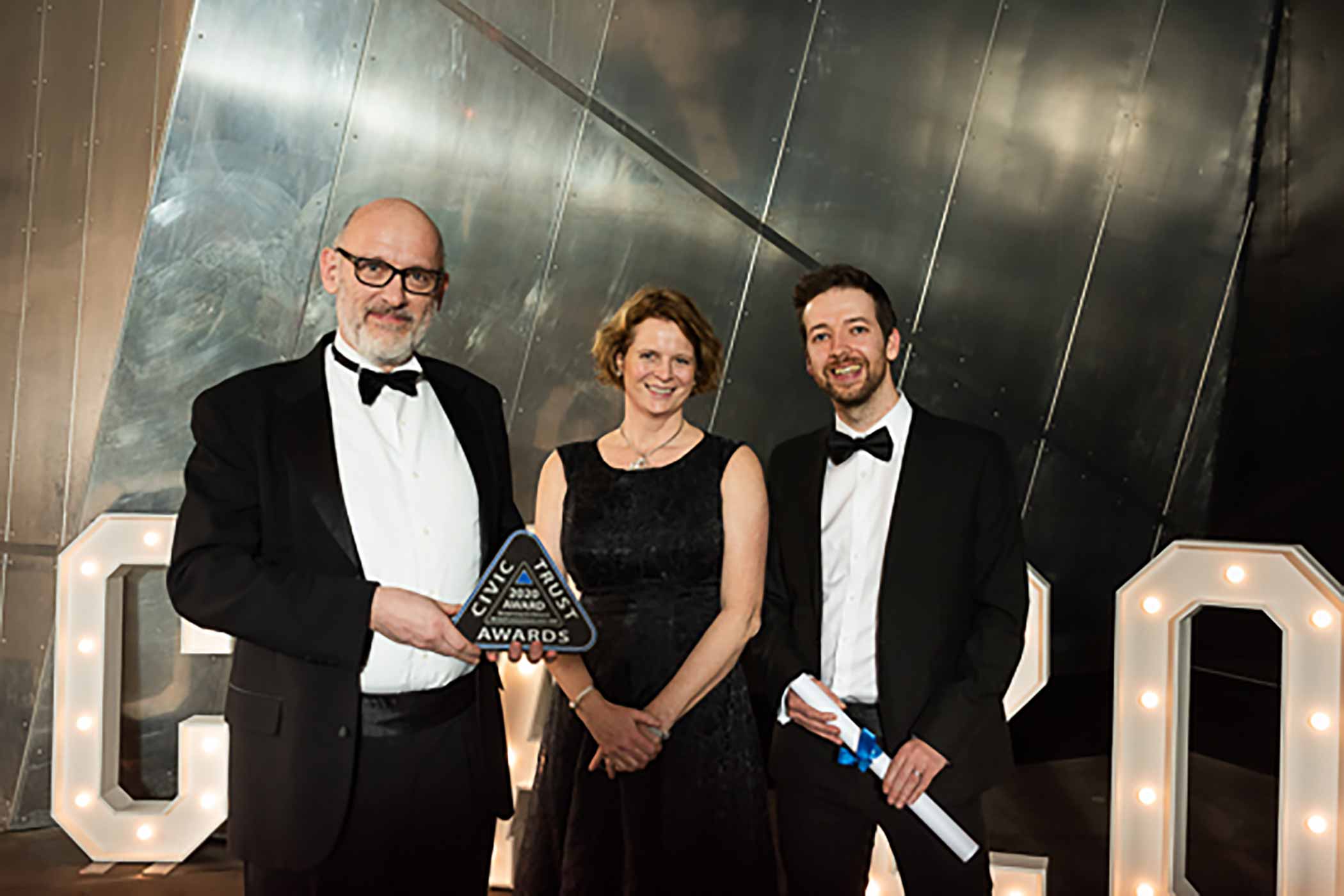 Photo credit from awards ceremony: Civic Trust Awards & Wayne Myers Photography.