18 October 2017
As we embark on the 4th quarter of a super-busy 2017, time for an update on a range of exciting projects across all sectors and scales: from schools and universities to commercial, leisure and hospitality, our practice continues to thrive, in spite of the political and economic uncertainties which surround us. And as Design Engine enters its 17th year, news of an exciting book exploring what makes the practice tick.
Planning Consents and Applications
Consent was received for the modernisation of Winchester College's Southern Campus — arguably the most ambitious and wide-ranging changes to the school's estate since its foundation by William of Wykeham in 1382.
And earlier in the summer, the University of Winchester's new West Downs campus moved a step closer with planning approval, as did the new Learning and Teaching Building at London Metropolitan University.
Our fascinating revamp of energy firm RES's innovative HQ building is also moving ahead, while a Student Accommodation scheme at Arts University Bournemouth (the latest phase of our AUB Campus masterplan) has been lodged with planners.
In the Community
In September Team DE took on the Winchester Half Marathon. 13 runners successfully completed the cruelly hilly course around the cathedral city, in the process raising £2000 for Cancer Research UK.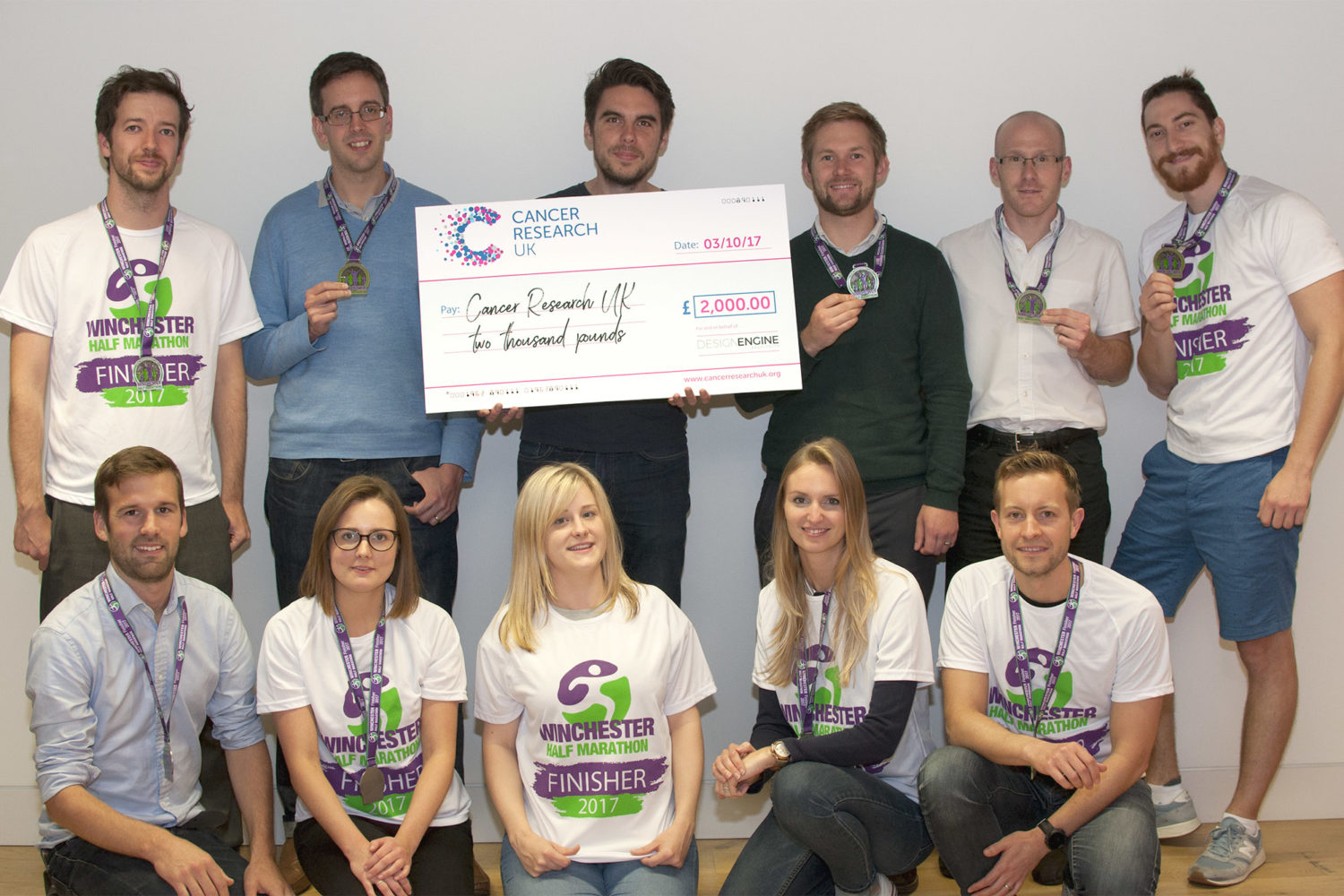 And Finally
As the practice approaches its 17th anniversary, we are preparing for the publication of Building Stories. A collaboration with author and University of Portsmouth academic Martin Pearce and Artifice Books, Building Stories gives a fascinating insight into the work of Design Engine and the broader concerns and concepts informing the buildings that shape our world. See a Preview.