20 December 2019
Design Engine have submitted planning applications for the expansion of two Guernsey schools; the schemes form part of Guernsey's "Transforming Education Programme" which has a combined programme cost of £157m.
In 2018, The States Of Guernsey made the decision to move to a 'One School, Two 11-18 Colleges model' for Guernsey secondary education. Design Engine Architects were subsequently appointed to develop proposals to expand two of the Island's High Schools – Les Beaucamps (originally designed by the practice) and St Sampson's.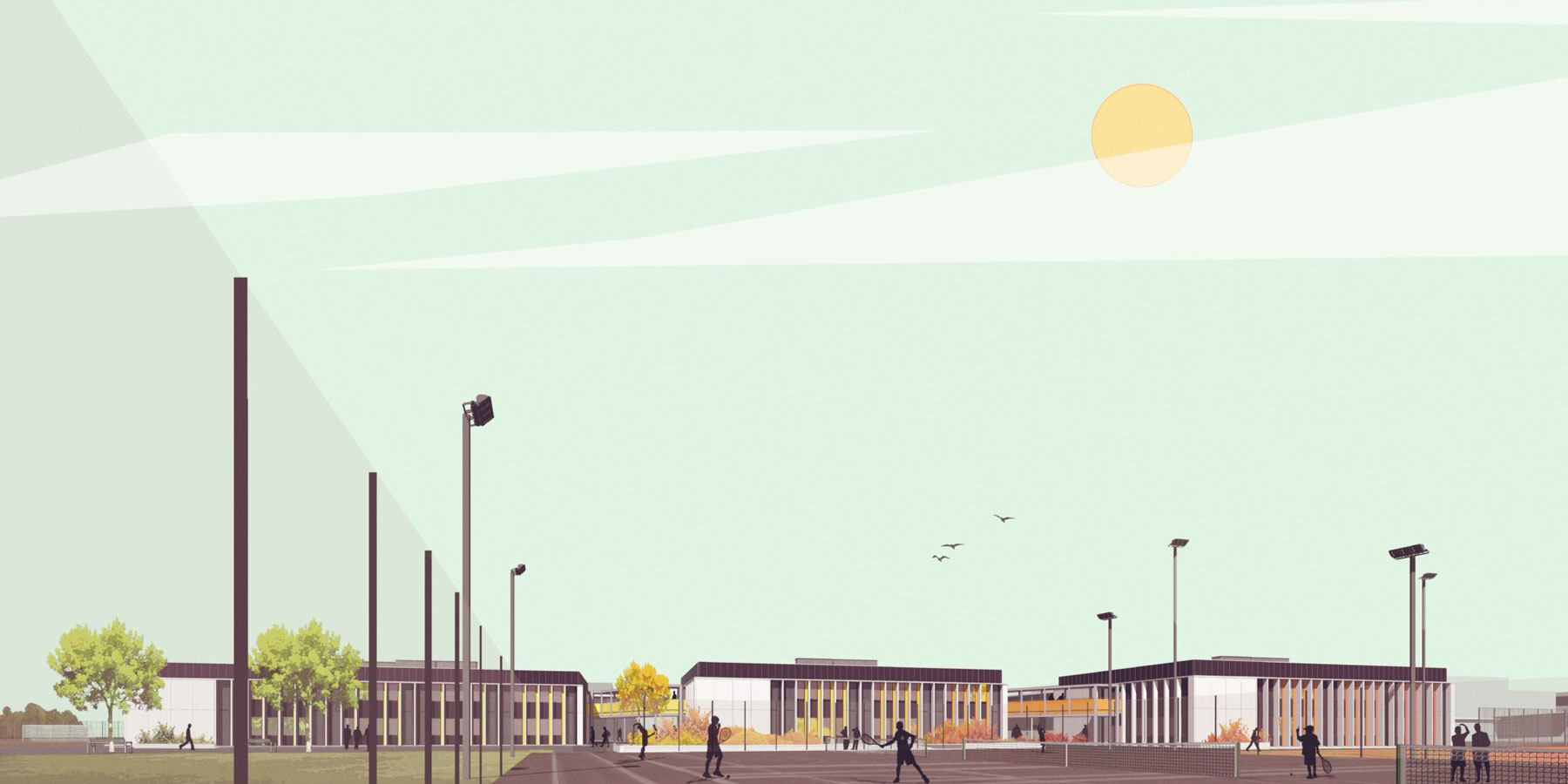 The requirement was for both schools to be increased from 6 to 10 form entry for ages 11-16, plus a sixth form of 225 pupils which provides the required capacity in each location including sixth form and staff, based on 11-16 age class sizes of up to 30.
Both projects have the same brief, but are uniquely different as they are set within an entirely different context. They both require alterations to the existing school buildings to accommodate the required number of specialist teaching spaces, as well as significant new buildings that accommodate 55m2 classrooms and a multi-use hall space. The brief has been focussed on achieving a sustainable lean and efficient design, that requires both new build and creative repurposing.
Subject to planning approval, works are due to commence onsite in July 2020; a phased construction programme will allow the existing buildings to continue in operation during construction, with the schools ready for use for the beginning of the 2022 academic year.