31 October 2019
Design Engine's scheme for a new library building and associated refurbishment and extension works to the adjoining 1930s Assembly Hall at Canford School has received planning consent from the Borough of Poole. Design Engine are currently engaged in the design of a number of new building projects for the school including the Canford Outdoor Education Centre which is currently onsite.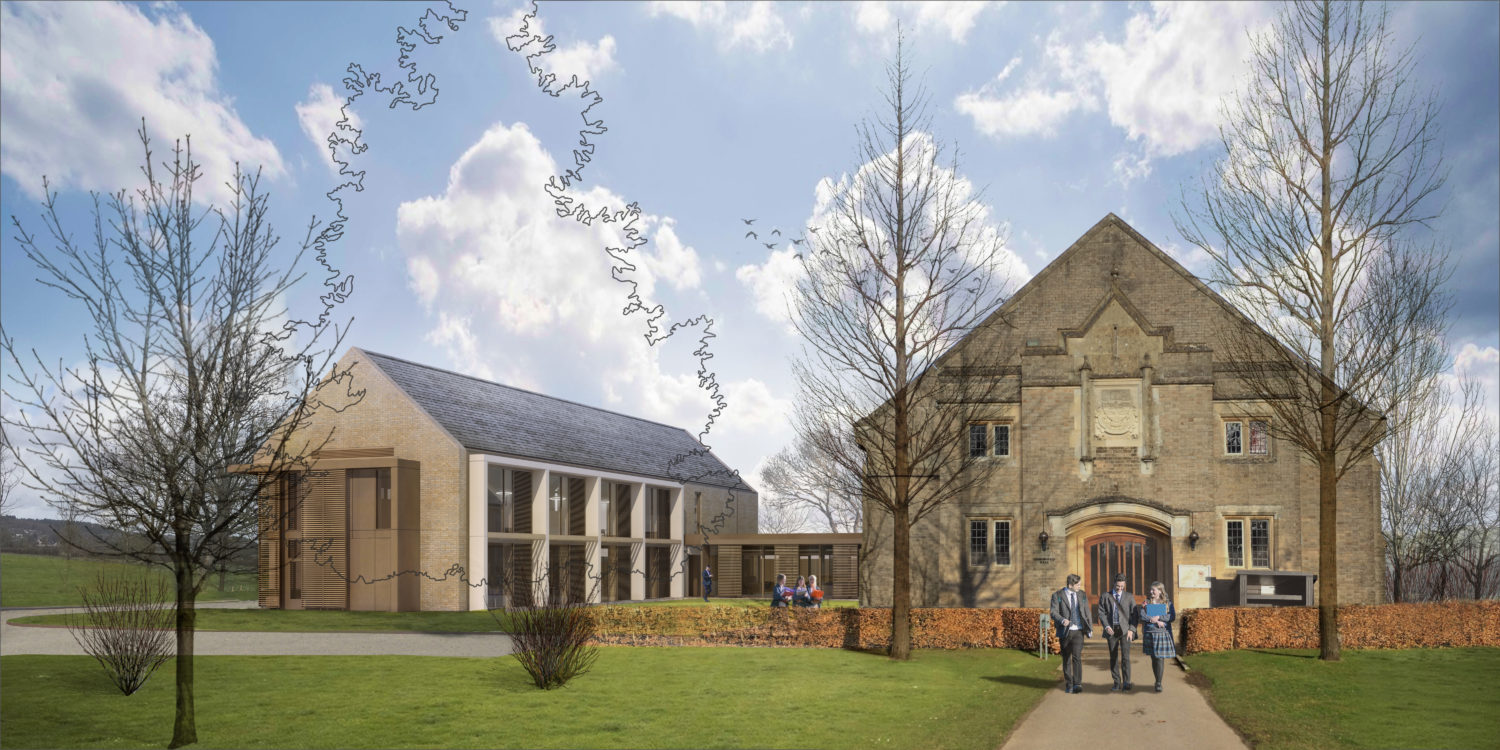 Canford is among the top co-educational independent schools in the country and currently Boarding School of the Year. It occupies a 250 acre site at Canford Magna in Dorset and educates 655 pupils, aged between 13 and 18, spread across seven boarding and three day houses.
The new Library building will provide a modern, state-of-the-art teaching, learning and independent study facility with the capacity to meet the school's current and future needs, including seminar space and video conferencing capabilities.
Works are due to start onsite in early 2020.