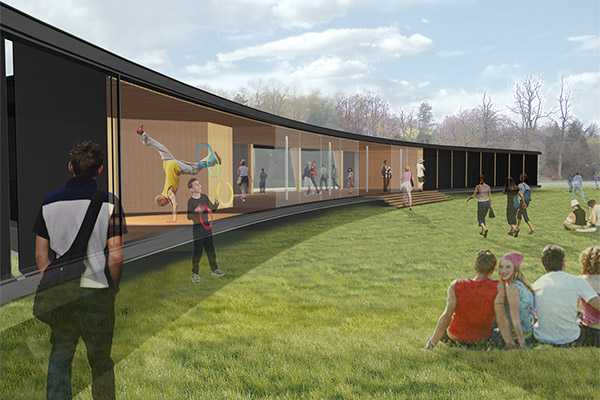 Avenham Park Pavilion
Our ambition is to enrich the users experience of the park with this pavilion which will provide secure functional space and act as a backdrop to both the park and the river. The chosen site, at the base of a natural amphitheatre, is the focal-point of the park.
However, the viewers' perception of the physical boundaries of the park extend well beyond the limit of this natural bowl of open space. The geometry of the pavilion responds to this observation, projecting a curvilinear form towards the wider extremities of the site so as to embrace the whole of the park and welcome visitors.