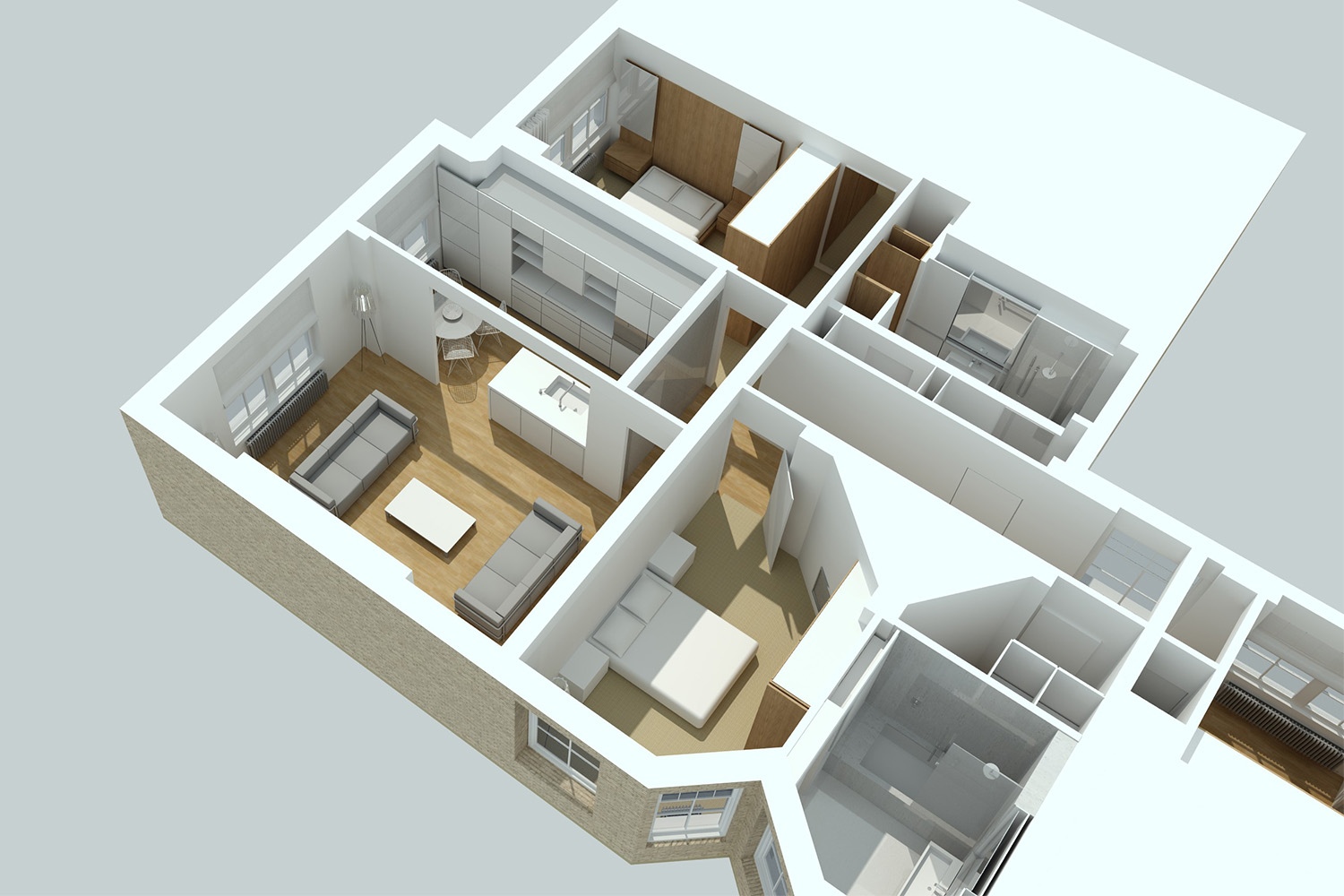 Private Apartment Kensington
We have secured listed building consent for this private 3rd floor apartment in a double fronted Edwardian mansion block in Kensington. Designed by John A Gill Knight ARIBA for Harry Johnson, this block was sub-divided by J Hunt in 1947 after war damage and there are now two smaller flats for every one original apartment. The building is listed as "an accomplished and highly idiosyncratic design, illustrative of the best of mansion block architecture of the period…".
The philosophy has been to embrace the original character of the flat, whilst updating the accommodation for current day living. The scheme necessitated the retention of all period features amongst the new contemporary remodelling, which contributes to a rich juxtaposition.