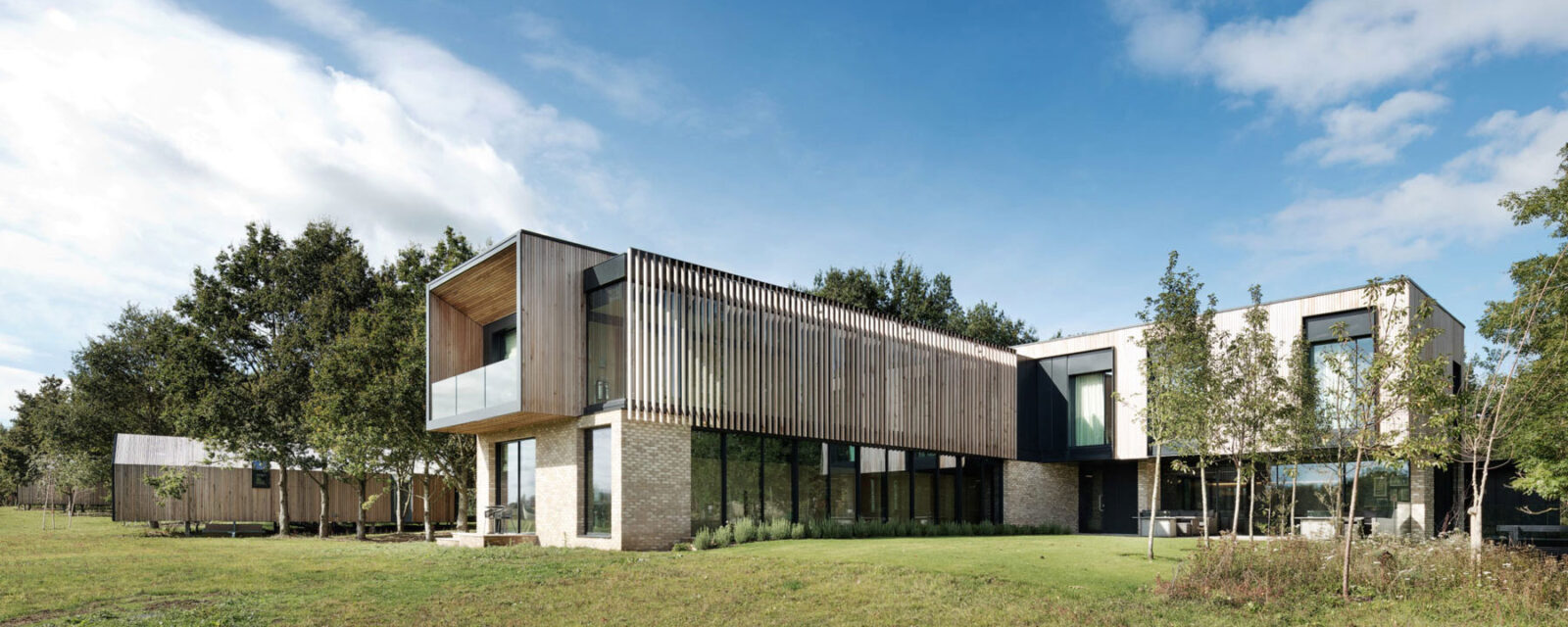 Select a Section
One of the most rewarding aspects of designing a building, place, or space is to see how it is interpreted and used by members of the public.
In addition to commissions for individual clients with highly specific briefs, we enjoy projects that everyone can enjoy. These projects are open and democratic and are often publicly funded or supported by local authorities.
Hospitality
Our role is to challenge and interpret a business case to ensure that all the ingredients of the bid are outstanding, yet balanced with discreet and effective service
The theme of hospitality relates to many areas of our portfolio: from hotels, bars and restaurants to university function rooms and social spaces. The common denominator is a comfortable but hard-working and profitable facility where special moments are created. Sometimes the design itself is the star, and other times we simply complement a fabulous environment. Often our most rewarding projects are those where our scope extends from architecture and interior design to the finer details of furnishings.
Front-of-house areas are one aspect. For us, it is important that the logistics of deliveries, service, food preparation, waste disposal, etc. are carefully thought out so that each specific area can be serviced with what we call "invisible management."
Overall, it's all about wellbeing, and our job is to design spaces and places that feel convivial and comfortable, and are always memorable.
An extensive internal and external remodelling of the Goodwood Aerodrome Building.
Refurbishment and extension of a long-established pub and restaurant
A series of strategic interventions breathe new life into Dorset arts complex
Performance
In recent years, there has been a sharp decline in investment in the Performing Arts sector
Like many sectors, Performing Arts has had to be responsive to change, light on its feet and, above all, versatile to meet the challenges of a volatile economy and the diversity of ever-evolving production that characterises the sector.
Providing creative spaces for Performing Arts requires a threefold consideration of key user groups: Artists, Audiences and Venue Management. The needs and expectations of each vary enormously, but what unites them all is the excitement generated by the anticipation of the 'show' itself.
The design of the space, whether front-of-house, in the performance space itself, or backstage, should support the audience's sense of occasion, the artist's need for space to prepare, rehearse, and perform, and the management's ability to provide the best experience for audience and artist alike. Today, distinctions have become more blurred; the term "immersive theatre" as an example represents a growing theatre practice that no longer distinguishes between performer and audience. Such practises discard traditional models in favour of spaces where there may be no formal seating for the audience, or where the front and back stages merge into one.
Our work includes both new builds and renovations where we have created performance studios for learning and rehearsal, technically equipped spaces for performance and recording, and vibrant, exciting and empowering spaces that animate the experience of Performance Art for all user groups.
The discipline of Performing Arts will be found in both educational institutions and public spaces. Our work in Performing Arts has crossed both domains, but the difference in delivery between the two remains very similar; the result of educators wanting to simulate the environments found in the 'real world' of Performing Arts for their students has opened up the opportunity for us to design highly technical facilities covering aspects of theatre, dance and music.
Recent projects include a major refurbishment and reconfiguration of the Lighthouse in Poole and the largest Arts Centre in the country outside London, a refurbishment and extension of Granary Theatre for University College Cork, Ireland and most recently a new music school for Radley College, Abingdon.
A series of strategic interventions breathe new life into Dorset arts complex
An undulating roof form can be seen across the campus and creates an important boundary
A robust environment which promotes creative freedom for the users