22 February 2023
Design Engine Founding Director Rod Graham was recently invited to spend some time with Masters students at the Centre for Alternative Technology.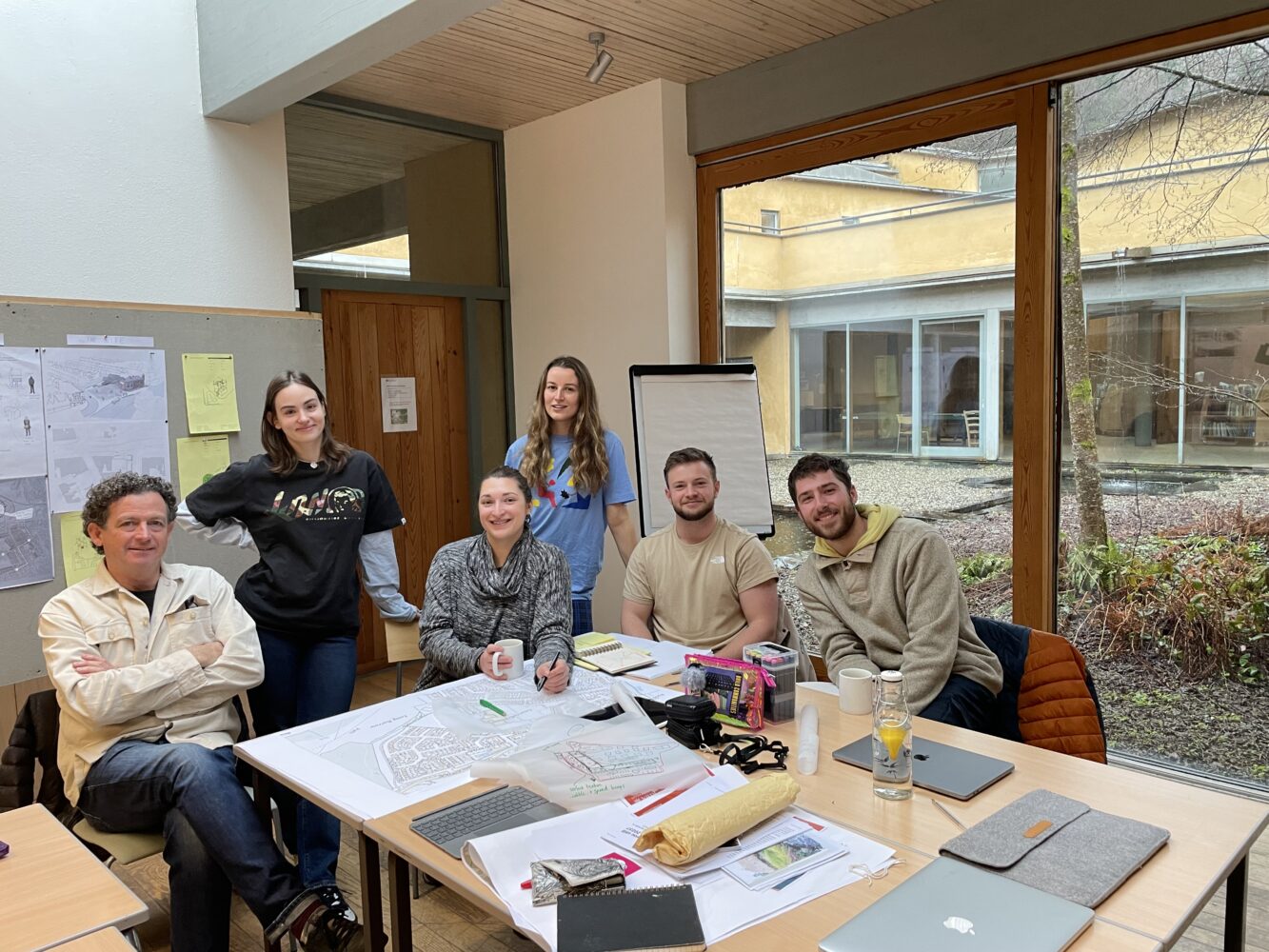 The world-renowned Eco Centre, based near Machynlleth, Wales, is now in its 50th year of activity. It originated as an 'off-grid' community of volunteer engineers, architects, builders and artists set within a former slate mine. Founder Gerard Morgan-Grenville pioneered activities around the time of the 1970's oil crisis, experimenting in new ways to reduce the impact of human activity on the natural environment across a range of issues. These included energy production, construction techniques, ecological strategies and water management.
Rod delivered a lecture on some of Design Engine's recently completed projects to M.Arch students studying Sustainable Architecture. He also spent two days in the 4th and 5th year design studios, where students described emerging designs on the subject of environmental sustainability. The 4th year focus was on the delivery of a new primary school, set in the context of a pre-existing 1970's secondary school. Here much of the enquiry centred on re-use and adaptation. 5th year students were working on projects with their own site and brief, again with the core theme of reuse. All projects emerging within the studios were fascinating, and came with a real sense of ambition and pragmatism around the widest issues of sustainability.
Having taught at numerous Schools of Architecture, Rod was struck by the centre's unique atmosphere. Of particular note was the manner in which many experimental buildings, structures and technologies that support the course have been delivered by the students themselves. In this respect alone the course delivers an immersive experience for both students and staff. The ARB Part II recognised course runs a residential one-week per month arrangement which adds to the sense of 'all being in it together'. The addition of interaction with the visiting general public, who are guided by well laid out interpretation boards, brings the reality of the current climate crisis into focus. Sharing discussion around the broad topic of Sustainable Architecture, and witnessing the collective passion of students and staff for the subject was humbling and informative in equal measure.
Design Engine would like to thank the staff and students for making Rod feel so welcome.