Feldon Valley
This scheme to redevelop Feldon Valley Golf Course received planning consent from Stratford On Avon District Council in 2016. Feldon Valley is situated in the Cotswolds Area of Outstanding Natural Beauty, 3 miles east of Shipston-on-Stour.
The Club traces its origins to the early 1990s, when a group of enterprising local farmers and businessmen took the decision to convert agricultural land into a golf club. Originally called Brailes Golf Club, the new owner and operators, led by 360 Partners, have instigated a strategy for reinvestment in the golf course to deliver sustained membership that will improve its future viability – a sustainable business built on Golf, Community & Nature.
The masterplan and all the buildings are designed by Design Engine. Our aim has been to deliver the operational brief requirements with minimised impact on the course, to create a scheme of architectural interest that will have a positive contribution to the course setting.
There are three main elements:
Remodelling and extension of the existing clubhouse, with reconfigured interior and enhanced external terraces overlooking the course designed to allow members and guests to make the most of its unique position in an Area of Outstanding Natural Beauty.
Introduction of new overnight accommodation, comprising a small two-storey hotel and four single-storey woodland lodges within the adjacent copse, providing rooms for up to 60 guests in an idyllic rural setting.
New replacement purpose-built greenkeeping facility, thereby freeing up space for new 'Ecology Island' which will include a wild flower meadow, turf nursery, small fruit orchard and space for growing beds for the clubhouse kitchen to grow their own produce.
A shared palette of natural weathering materials that are sympathetic to the natural setting of the Cotswolds AONB form a unifying feature of the proposals for Feldon Valley, helping to define a distinct local character and sense of identity, with this contextual material application helping to embed the buildings into the landscape setting.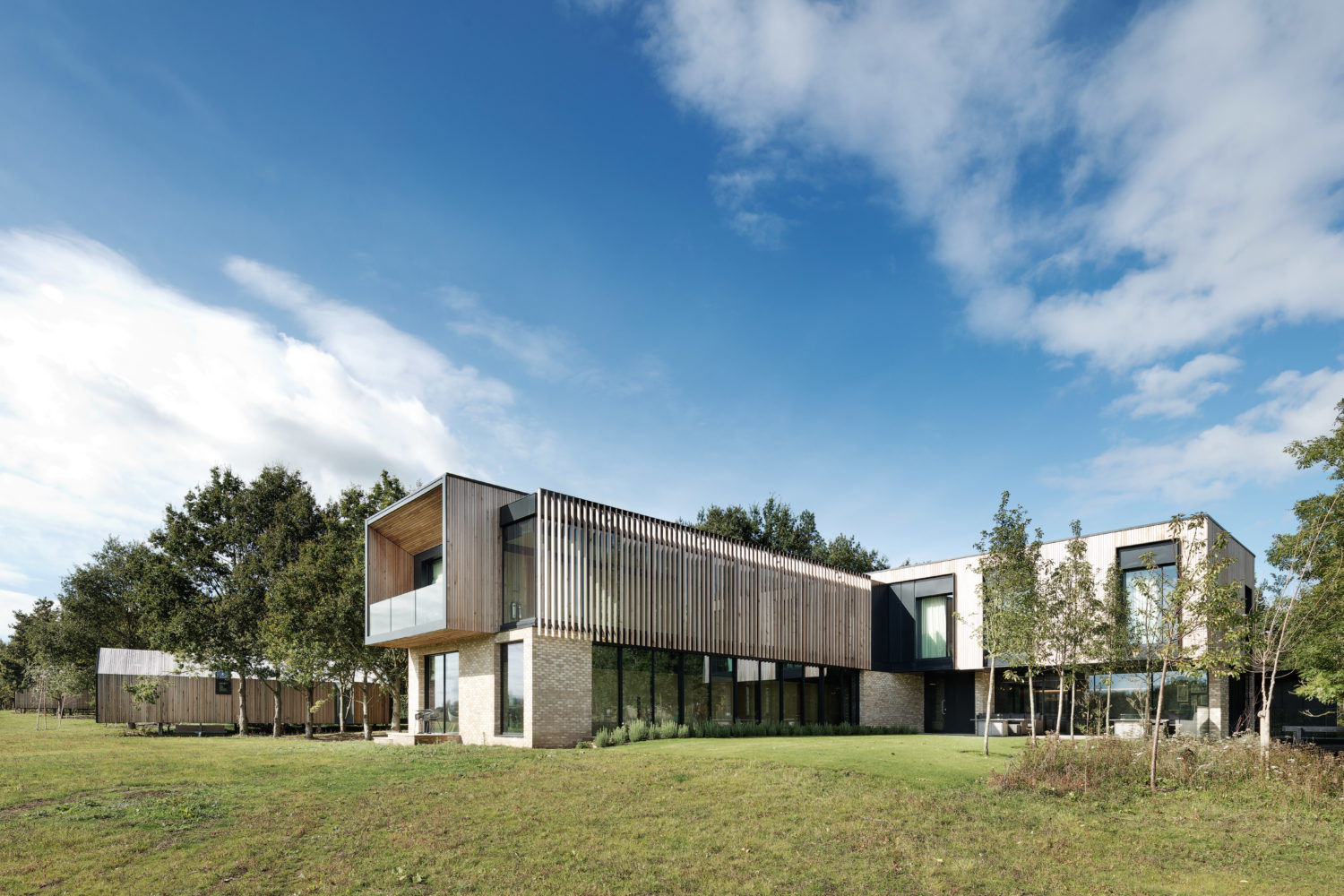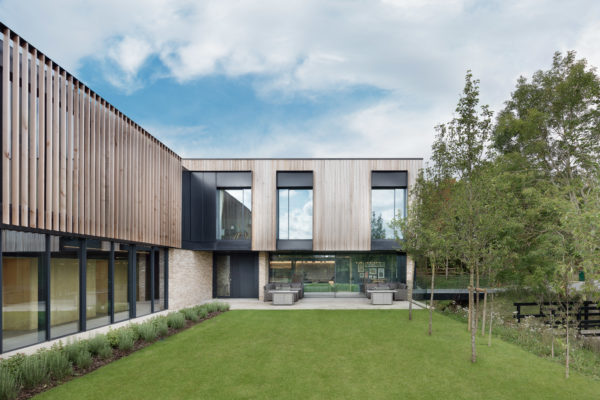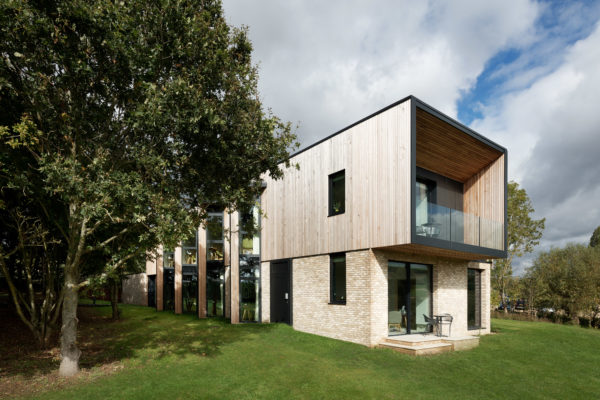 Remodelling and Extension of the Existing Clubhouse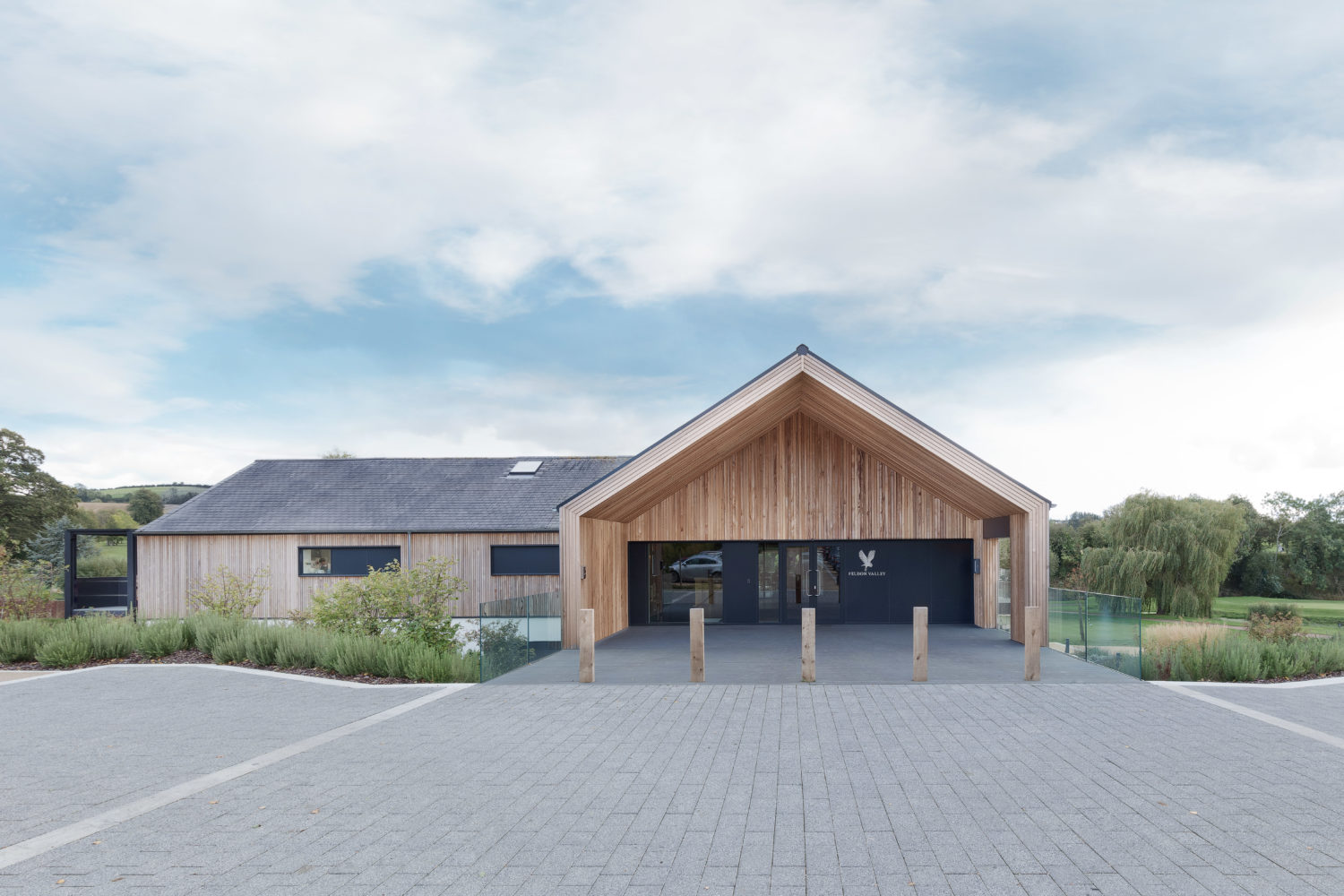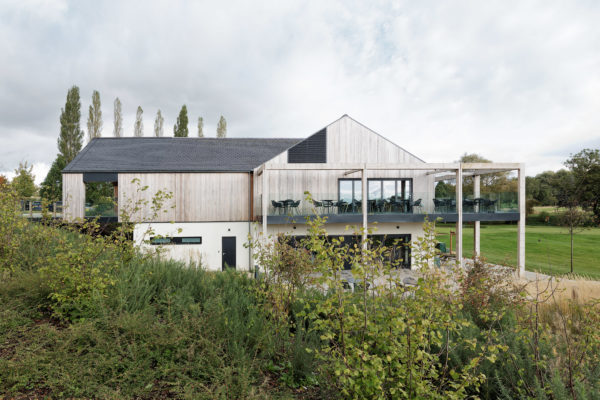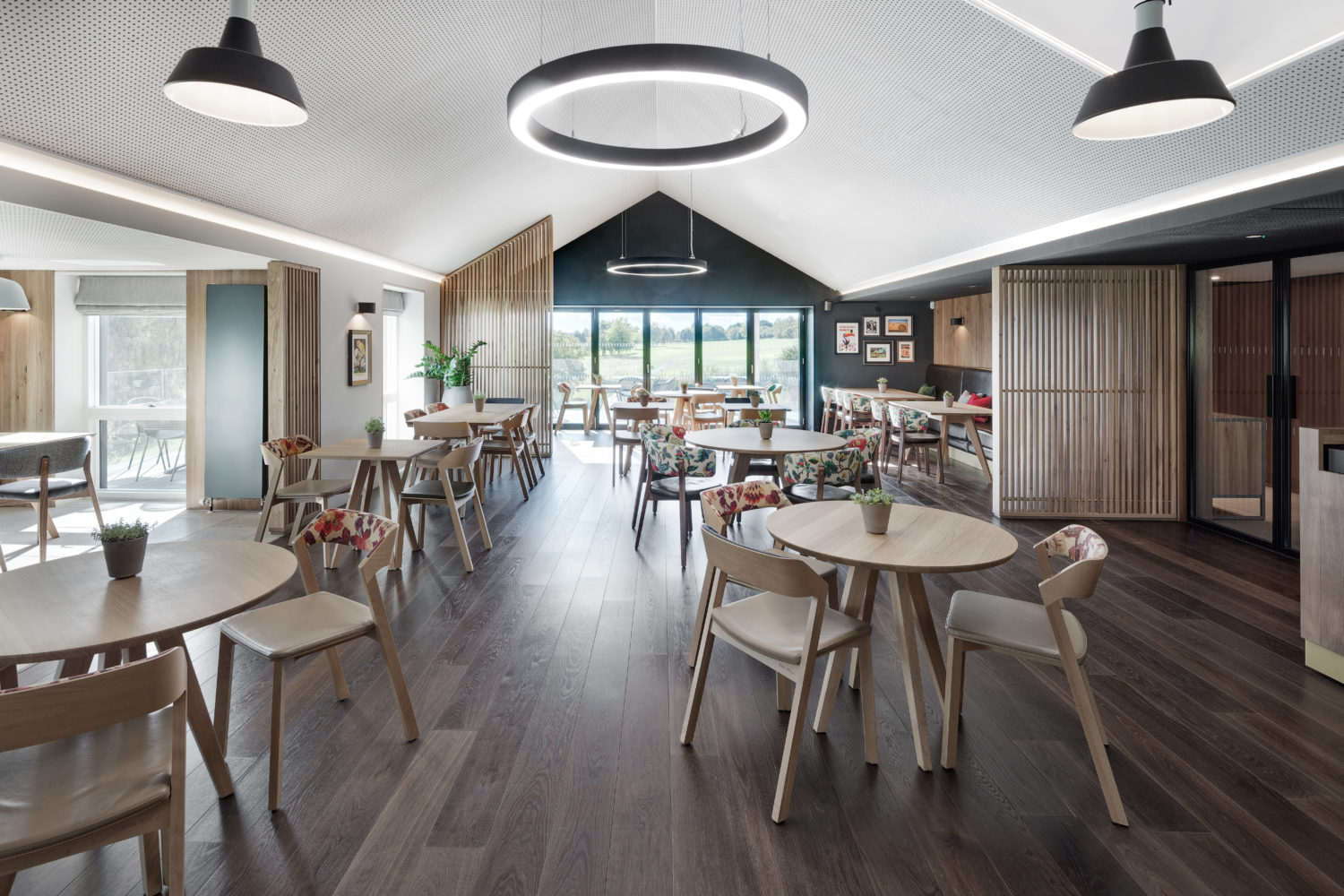 New Overnight Accommodation
The Lodges at Feldon Valley from 360 Golf