location:

Southampton

client:

Solent University

role:

Architecture

sector:

status:

On Site
Enhancing the site of the world's premier maritime education and training provider
Design Engine's scheme for a new Safety Training Centre at Solent University's Warsash Maritime Academy has been submitted for planning. The proposed development is to be located just east of Southampton on the Hampshire coast within the existing Lower Site of Solent University's Warsash Maritime Academy, the world's premier maritime education and training provider.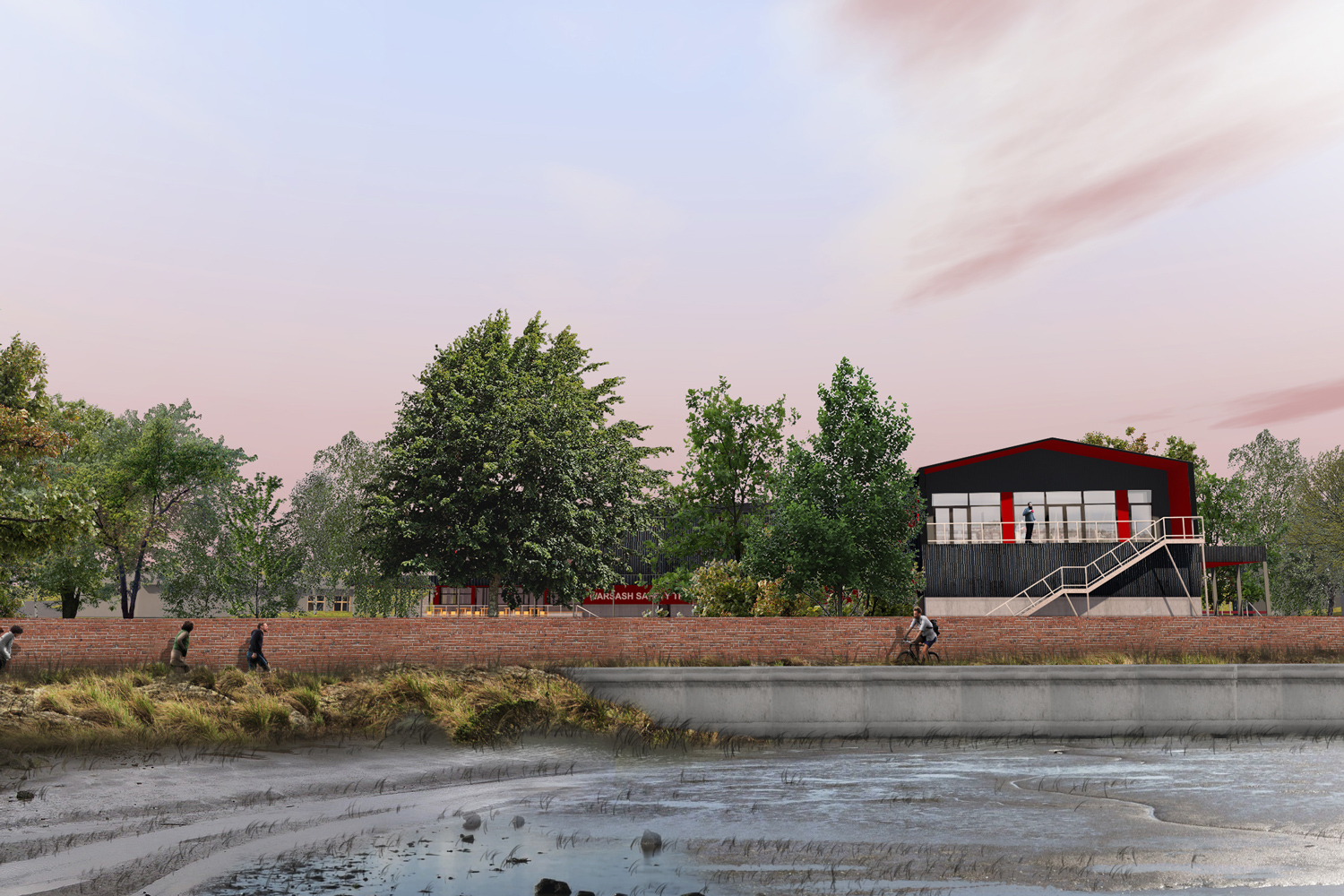 The Campus
Design Team
project manager:

Faithful+Gould

structural engineer:

WFBA

quantity surveyor:

AECOM

acoustic consultant:

Sweco
The campus's existing classrooms and training facilities, including the fire ground, are approaching their end of life and require substantial reinvestment. Furthermore, the University does not have its own pool for undertaking survival and Helicopter Underwater Escape Training (HUET). Currently an external facility is rented requiring the transfer of delegates and equipment by road on a daily basis.
Of the nine buildings on the retained site, four are prefabricated and temporary and therefore not suitable for redevelopment. This proposal consolidates all teaching and training facilities into a new integrated L-shaped building within a remodelled campus as well as providing 'in-house HUET' training facilities and also accommodating the teaching and training requirements of Hampshire Fire & Rescue as part of a shared- facility collaboration.
The proposed new buildings make reference to coastal and dockyard marine architecture where structures typically take the form of wide span gable ended buildings, designed to accommodate boats and equipment, with easy access to slipways. We have adopted this building typology, as it is also an appropriate fit for the new replacement teaching and training facilities.
The new buildings are clad in a textured metal material typical of marine and boatyard architecture designed to be dark in colour so as to be visually recessive and non reflective against the backdrop of trees while also making use of signature colour highlights for branding and signage.
Subject to planning consent, work on the main construction contract is due to start onsite in January 2020.
We have really enjoyed working with the University and their team at Warsash on this exciting project. It has provided the opportunity to enhance the academic campus and develop an architectural approach and language that accommodates the varied technical requirements of the training facility within this coastal setting. We are looking forward to developing the design further during the next stages of the project.