9 April 2021
We are delighted to announce that our proposed student accommodation scheme for St Peter's College, Oxford, has been granted planning permission on the Castle Hill House site on New Road.
The project comprises two new accommodation buildings, with a total of 54 rooms. This is supplemented by support accommodation in the shared ground floor 'podium' level.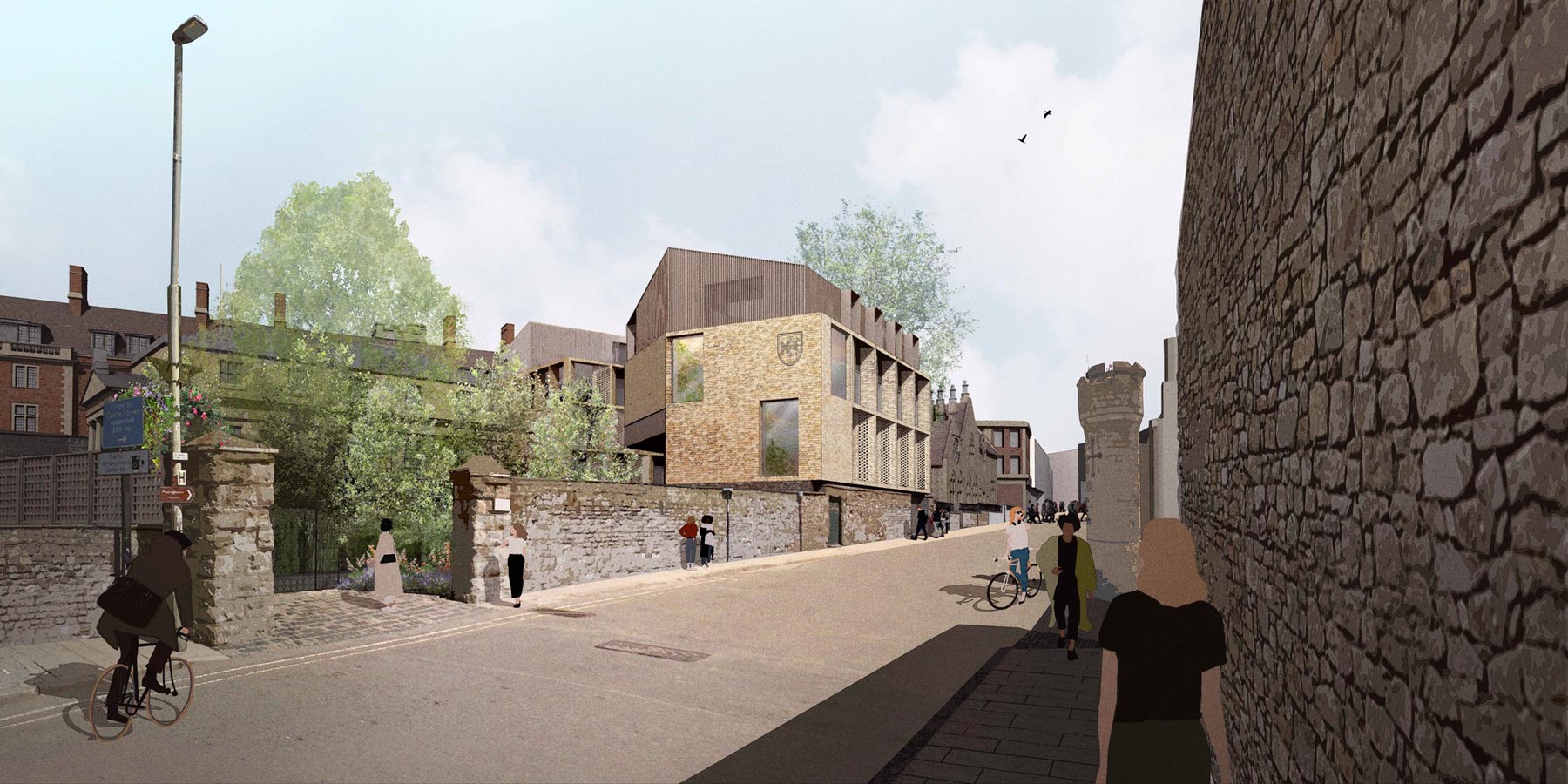 A courtyard above the podium between the two buildings will provide views across Canal House garden to Nuffield Tower and the Castle Mound beyond.
The project is targeting the environmental standard 'Passivhaus Institute Low Energy Building'. Passivhaus buildings are characterised by especially high levels of indoor comfort with minimum energy consumption.