Select a Section
Quality outdoor spaces, flexible accommodations, intuitive wayfinding, and environmental controls all contribute to a positive teaching, learning, and social development experience
As a practice, we are fascinated by exploring new teaching and learning environments. We have presented these ideas at educational conferences and also researched emerging trends in the UK and abroad.
Our broad range of experience has enabled us to develop a specialist team in the design and delivery of exceptional academic facilities.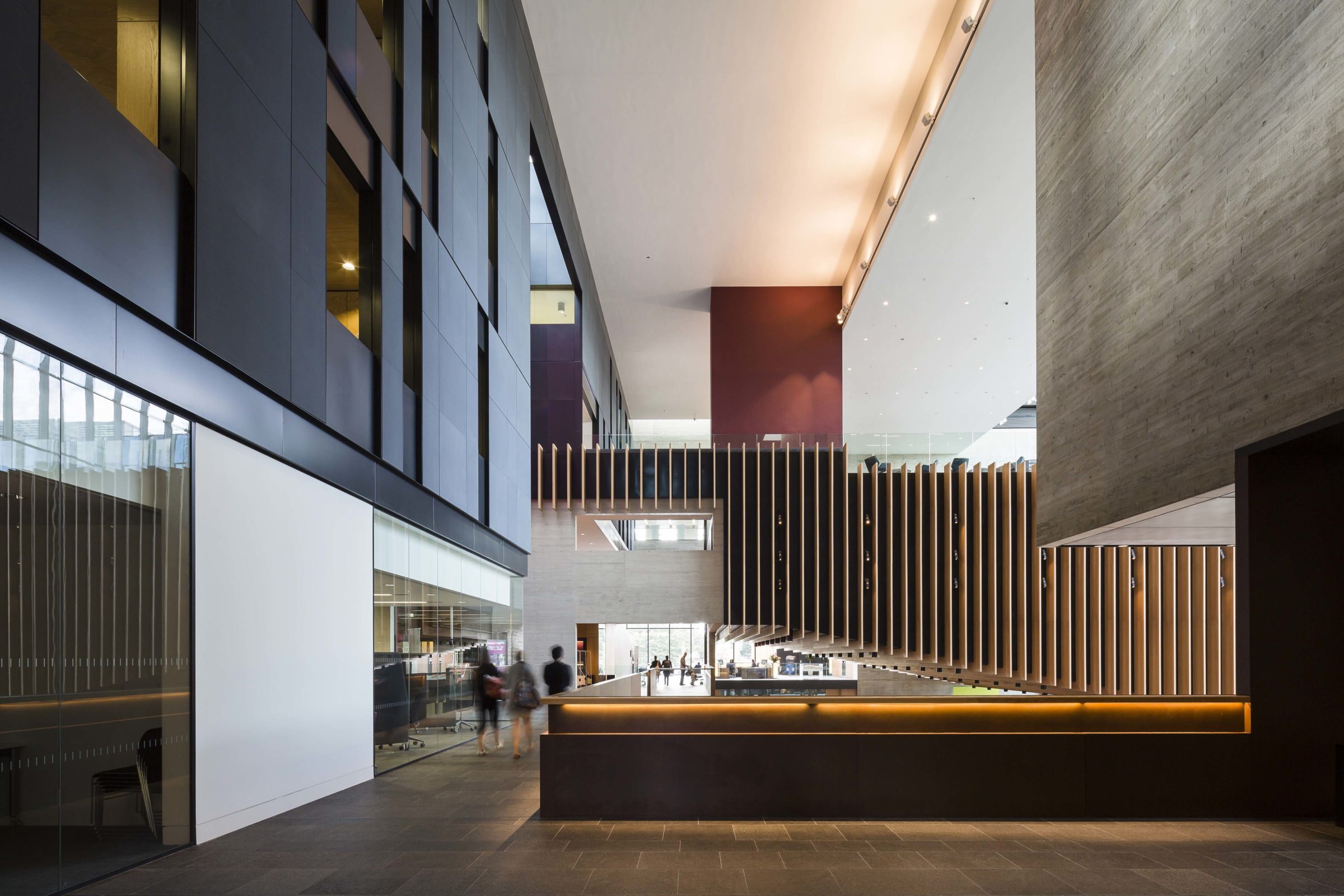 Universities
Flexibility of spaces is a key requirement of modern higher education learning environments
We have delivered a variety of projects that have enhanced the student learning experience for higher education clients including the University of Oxford, London School of Economics and the University of Winchester.
Our projects are a mixture of new build and refurbishment and illustrate the range and flexibility of spaces required in a modern higher education learning environment, all enlivened by the use of colour and materiality.
Ultimately, all of our work, which we develop in close collaboration with our higher education clients, focuses on enhancing the student experience. This means creating exciting, vibrant and stimulating buildings that take the academic teaching and learning process seriously, whilst needing to be sustainable, affordable, robust and easy to maintain.
Low carbon living, that will stay true to the informal character of St Hilda's grounds
New public realm interventions to improve the student experience and civic presence of the University within the city centre campus
Eco-friendly development to expand student housing options for undergraduates
Schools
We have over 20 years experience in the education sector and specialise in commissioning independent schools
Our approach to projects focuses on the unique needs of each school. We always strive to deliver end results that are sustainable in design and function and delivered professionally, on time and on budget.
While our educational projects have won numerous awards over the years, we believe the greater sign of their success is how they can inspire generations of young people to benefit from the gift of education. We hope that the environments we create for them will in some way inspire them to look at the world in a new way and appreciate spaces that have been thoughtfully designed.
Our goal is to construct environmentally sustainable buildings, often in historically sensitive contexts, that contribute to measurable improvements in the teaching and learning experience and, ultimately, student achievement.
We have a wealth of experience and a strong reputation in the education sector. We are very fortunate to have worked extensively with independent schools; our current client list includes Charterhouse, Radley, Winchester College, Stowe, Berkhamsted and Canford.
An innovative new education campus featuring world-class learning facilities
A major Further Education project on the island of Guernsey
Transforming an outdated sports pavillion and providing sports amenties across the site